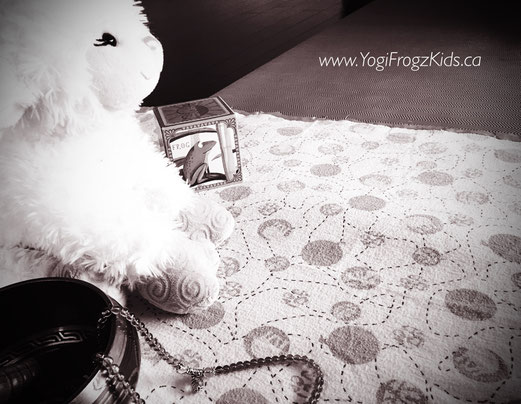 Mom and baby yoga is for every parent (moms and dads)! Did you have a regular yoga practice before baby? Wonderful! In a parent and baby yoga class you get to revisit familiar asanas and have your little one participate! New to yoga? As family yoga classes are mostly beginner level you'll get to experience healthy movement and mindfully discover your body and your little one's abilities in a safe environment.
Time to head out the house with baby for play time!
 Have you had almost no sleep or maybe finally baby is putting a few more hours? Are we happy or cranky today? Some days are very challenging and some are blissful. No matter how you start your day an outing can refresh both you and your little one😊 Re-center and restart. In a family yoga class for 2, we practice breathing exercises some energizing and some calming, play children's songs, explore individual and partner yoga and practice infant massage. Colorful props always make an appearance and yoga games are sprinkled here and there. Sometimes we laugh, then we cry and we always find moments to relax and surrender to the moment.
As a new mother, mom and baby yoga is great as we incorporate post-natal exercises in the class.  We move in yoga poses that help energize the body, help relieve tension in the neck, shoulders and back and assist in rebuilding strength in the abdomen and pelvic floor. Babies also get stronger! Tummy time is encouraged and our little ones get to move in creative ways!  
Exploring touch and holding baby
I remember being sometimes unsure of how to hold my baby boy and enjoyed being around women who had experience with little ones - they looked so natural! (probably because they had lots of experience: families were a lot bigger in previous generations.) Babies sometimes seem so fragile but really are amazing and resilient beings! Perfection in holding a child is not important but being held and touch is! In this special yoga class for 2 parents get to hold their babies and explore new positions and even discover some comfortable and some not. Connection, touch and kisses are part of most movements and invite family members to get to know each other. Infant massage is included at the end of class and encourages bonding, soothes tummy aches and encourages both mom and baby to slow down.
Connecting with other neighborhood parents
Adult connection! New parents spend a lot of time alone nurturing their little ones and often go days without communication with other grown-ups. Participating in family community activities often helps alleviate loneliness and offers support and validation. It's wonderful to connect in class if only exchanging a few words and sometimes even making new friends who are living similar experiences.
Yoga is self-care. Breathing exercises refresh the body and help calm a busy mind. Exercising the body and stretching tired muscles help parents build stamina. The effects of yoga practice are immediate and also have long lasting effects. Everything learned in class can be practiced at home without any special equipment. So when an outing to a yoga studio is to much on a challenging day, it's easy to revisit and practice in the living room a short 10mins of exercises seen in class 😊
Marcia LeBlanc, founder of Yogi Frogz, is a 500hr certified yoga instructor, certified children's yoga instructor and mom. She offers mom and baby yoga classes in wellness studios and offers private classes in Toronto. To find out more email info@yogifrogzkids.ca
THANK YOU FOR READING 😊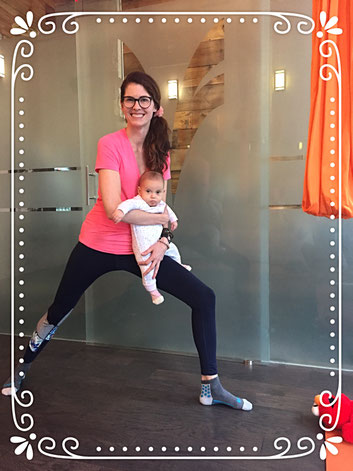 Photo of Marcia LeBlanc and Catherine taken at Whole Life Balance April 2017
INFO ON UPCOMING CLASSES