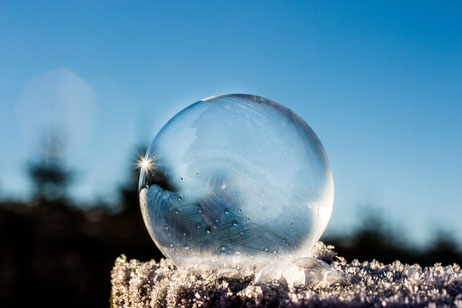 It's the middle of winter here in cold Toronto and we haven't seen the sun for a few weeks. It feels as if we're trying to put ourselves back in gear but find it harder post celebrations, time away vacationing and considering the current the social-political environment.
Are your little ones more irritated? Quick to answer or flare up? Help less around the house? Or maybe your running late because they wanted to stay in bed longer this morning?  I see this happening not only in my little one but WE are also more tired, stretched and reactive as parents. Take a moment and just sit. How do you really feel today? It's easy to jump back into our busy routines this month and forget the added stresses as we blindly power forward. But if you share a house with loved ones you'll surely get a few behavior hints here and there! By familiarizing ourselves with our internal landscape we can then step back and shine a little compassion on ourselves and better support our families. So how do we do this? Put yourself in time-out! (laugh) no! But really take a few minutes:
********
Parent TIME-OUT.
How does your body feel now? This is a 3-5 minute body scan exercise. It really is a TIME-IN.
Sit comfortably in a chair, on a pillow or in a favorite spot and close your eyes. Hands lightly placed on thighs.
Bring your attention to the breath how does it feel today? Fast? Slow? Smooth or stuck?
Now bring you attention to your feet, then your legs. What sensations come up? Sensations can be warmth, ease, pressure, numbness, tingles, tightness, heaviness, lightness, knots, pulling, pinching, etc.
Now bring your attention to your back and shoulders. Notice your posture. What's here now? What sensations do you notice? Pause.
Notice your belly how does it feel like today? How's your digestion? Notice present emotions. Name them. Do I feel happy? energetic or strong? Or maybe angry, anxious? tired? numb?
Now bring attention back to sensations and focus on your face and your head. Pause.
Time to slowly come back to the external world: transition by bringing your attention back to the breath. Breathe 3x feel your chest and belly expand, breathe out and let go. Let go of anything that doesn't serve you or your family today.
 ********
Often when I take a few minutes to check-in I notice physical sensations and thought patterns ignored to take care of other things. I can then choose to take care of them and make a few changes in behavior. Creative solutions also come up from inside and priorities become clearer. So if I notice a little restlessness and cabin fever (after meditation) I can get my phone and plan a play date with a friend! I can look up family events to attend this month and partake.
8 ways to lift your family's mood when you notice you're feeling blue:
Visit a friend and have a playmate. Make a connection and catch up :)
Exercise or try a winter sport! Trying something new is very good for the brain and you'll share a memorable moment with your crew!
You can also bundle up and go out for a refreshing walk. Oxygen and lot's of water refresh and energize our bodies.
If you have a little less time, have a 15 min dance party in your kitchen or break out into yoga moves! For inspiration try these yoga cards.
Music is also a great mood elevator.
Less TV or screen time.
And remember healthy food choices. Make a nutritious treat and have everyone help in the kitchen. Mmmm zucchini muffins!
Join a family yoga workshop! It's an inclusive activity that will get all of you moving and breathing with a splash of laughter. This coming February join Yogi Frogz at Artscape Youngplace Toronto for a 6 week family yoga workshop details here.
And remember if you notice you or a member of your family feel down, are abnormally tired (sleep to much or to little), are negative or more irritable than usual for more than just a few weeks check-in with your doctor.
Share on social media and remember to add #BellLetsTalk to help raise funds for mental health awareness.
THANK YOU for reading!