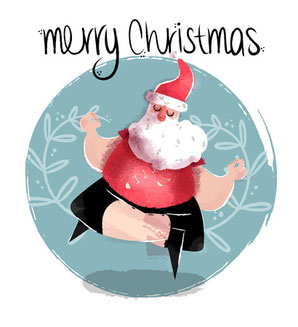 There is wonderful energy in the air as our families, friends, neighbours and work colleagues prepare their homes and spaces to share sheer, love, kindness and hope. I also feel the rush begin, that pressure to making a perfect Christmas happen for my family! As soon as the Halloween decorations come down (and often even before!) stores already have the Christmas displays decked out, holiday music playing and commercials running. Have you started your Christmas shopping? Maybe you're already done? I know I'm just starting… 
This holiday year I would like to remind all my friends and family to take extra good care of themselves to then be able to take care of others… We've had a very trying November and we have to save a little energy to enjoy all the beautiful things coming our way! Mindfully say yes to events that nourish you and no to the ones that you find more tiring. Remember to eat healthy and get enough sleep before the festivities! Take one thing out of your to do list! And when you feel things are going a little too fast take a few minutes to close your eyes and focus on your breath.
A wonderful breathing exercise to help with sadness and feeling love a again:
What can we offer our friends and families this cheerful season that can nourish and inspire both giver and receiver?
Practice acts of kindness! Explore kindness with your children: what is kindness how would you like to show kindness to others? Look into neighborhood organised charity events, food runs or make slippers to give out (like our grandmothers did every year!)
Make something! Get creative and offer something personalized! We like making tree ornaments with family photos and offer them to grandma and grandpa!
A great yoga craft to keep or to make and offer is a sparkly meditation jar! Make one with red and green sparkles for Christmas! Here's a wonderful article that offers how to make and how to use the beautiful jar: http://www.mindful.org/how-to-create-a-glitter-jar-for-kids/
Offer the gift of self care! Children love to open presents so why not give them something that will offer them coping tools like breathing exercises, healthy movement and meditations! Here is my recommended list of wonderful yoga gifts: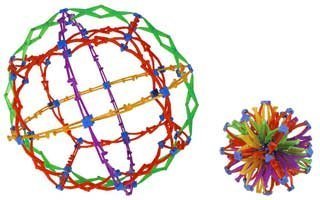 Breathing ball : great visual cue for slowing down the breath and lots of fun: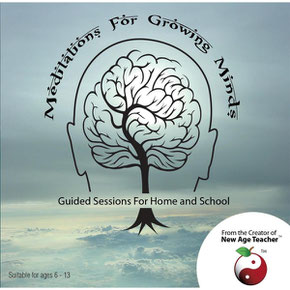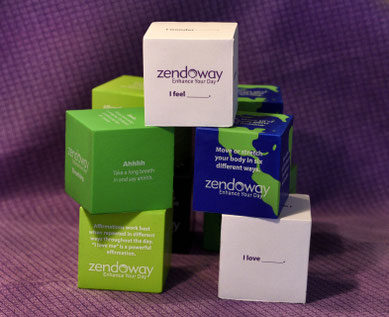 Zendoway yoga cubes for yoga play, inspirational ideas and coping strategies:
A great visual aid for practice - the What I See, I Can Be (TPE) yoga mat: