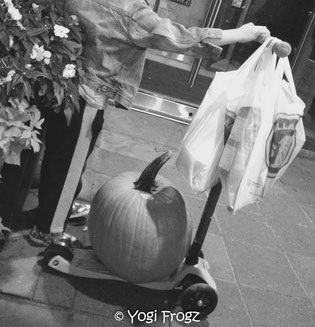 So my 3 ½ year old has been learning to ride a scooter in the last few weeks and I experienced an aha moment as he was scooting unsteadily ahead and I was running behind to catch up! As he was excited and committed to master the balance of riding on two wheels he also kept looking around him to the left then to the right, up and down to whatever element in our environment caught his attention. The scooter would then go to the left, right and a few times came down…ouch! (We stop a lot to observe and discover rocks, flowers, cement, garbage, etc. when we walk to and from daycare.) To make his scooter go in a straighter line I recommended he looked in the direction he wanted to go. I offered the scooter would go in the direction he looked!

And then I heard the words come out of my mouth and thought we do exactly the same mentally! So next time you find yourself in a thought pattern clouded with to do's, past story rhetoric, and other distractions think of ridding a scooter and focusing on the direction you want to go! What is happening in the moment? What needs your attention for you to be productive? Then redirect your attention to the task at hand.
For toddlers practicing focus and working on lengthening their attention span, we can present them with engaging physical activities, household activities, creative crafts, etc. Ideas like like riding a scooter, playing catch, rolling a yoga mat, playing with hands on activities like blocks and puzzles, match games, reading a book or even making a recipe work well in our home. What I find most important is supporting and offering time for the activities they're interested in as it will be more interesting for them to stick to the project at hand. When they're ready we can re tell the scooter story and relate the experience to practicing mental focus-
Your thoughts and experiences with little ones learning focus and lengthening attention?
Happy scooter ridding! Thank you for reading!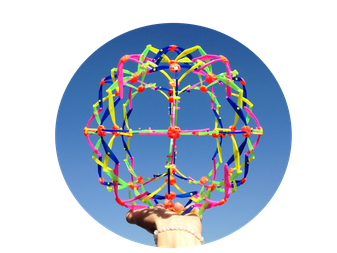 The breathing ball an example of one of the tools we use in children's yoga classes :) Join one of our classes to see it in action!